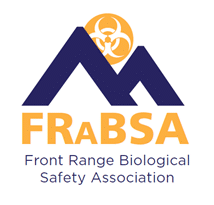 The August 5th meeting of the Front Range Biological Safety Association (FRaBSA) and will include a presentation by C&IH's Senior Engineer Bill Mele entitled, "What Could Possibly Go Wrong with My Exhaust/ventilation System?" Developed for non-engineers, the presentation will discuss the characteristics of fans used in industrial hygiene ventilation practices, specific fan applications, problems in fan system design and installation, and troubleshooting methodology for a successful outcome. Practical examples and useful charts, graphs, and pictures will be incorporated with an emphasis on keeping the information relatable and not overly technical.
The meeting will also include a presentation by Denise Donnelly, Associate Biosafety Officer at the University of Colorado Denver – Anschutz Medical Campus entitled, "How to Build a Resilient Biosafety Program." The presentation will address common challenges faced by biosafety programs such as: How do I know if an IBC is required? What are some of the key programmatic elements needed for my Biosafety Program and how do I get started? How can I improve my existing Biosafety Program?
The upcoming meeting is scheduled for Friday August 5th at 10:30 a.m. and is being hosted by the Wyoming Public Health Laboratory at the State of Wyoming Combined Laboratories located at 2018 South College Drive in Cheyenne, Wyoming. Registration begins at 10:30 a.m. or is available online. Additional information including a detailed agenda and driving directions and parking information is available on the FRaBSA website.