Engineering Controls
Engineering controls are the first line of worker protection when substitution and other source elimination controls cannot effectively remove the offending agent(s) or adequately reduce worker exposure.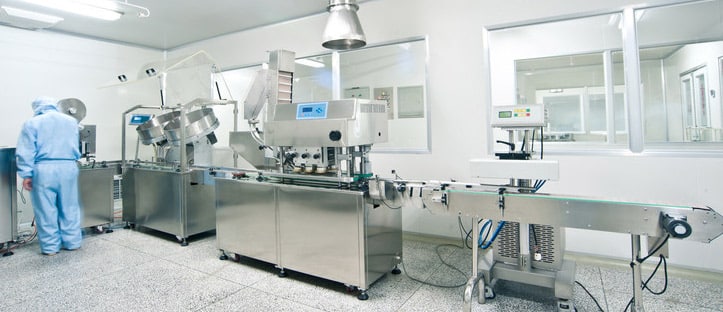 C&IH has the technical expertise to design and implement engineering solutions to protect workers by minimizing workplace exposures and other safety and health hazards.  Our goal is to minimize or eliminate the need for administrative controls or personal protective equipment (PPE), thereby reducing the potential for worker injuries and decreasing lost time due to accidents or illnesses.  When necessary, C&IH performs a comprehensive job hazard analysis to correctly identify the location and type of hazards requiring worker protection.  All activities conducted by our staff are designed to help clients establish cost effective engineering and other controls to mitigate workplace exposures and hazards.
Industrial Hygiene Controls
A guide to industrial hygiene controls covering methods for controlling chemical exposure in the workplace.
Our multi-disciplinary team of degreed professionals with certifications in engineering (PE), industrial hygiene (CIH), and toxicology (DABT) offers our clients the requisite experience to understand and mitigate a wide variety of workplace hazards.  This team approach allows C&IH to apply well-integrated engineering control solutions and to test the efficacy of the controls without engaging additional consultants.  Whether your situation requires local exhaust ventilation (LEV), physical barriers, machine guarding with or without interlocks, process containment, or simply modifying your existing general dilution ventilation, C&IH offers the expertise to provide the right solution.
Engineering Control Consulting Services
Local exhaust and dilution ventilation systems design, testing, and modification for protection from gases, vapors, and particulate
Process design and modification including product isolation and exposure minimization systems
Containment systems for processes and/or chemical exposures
Job Hazard Analysis (JHA) for chemical, physical, and biological agents and physical/mechanical hazards
Noise mitigation including equipment isolation, modification, and suppression systems
Water, gas, and vapor intrusion control systems for protecting workers and other occupants in the indoor built environment
Engineering Controls Project Experience
Generation of project drawings and specifications for the installation of new outside air filter systems (HVAC) at a commercial facility adjacent to a local airport to address building ventilation odor intrusion from airport jet fuel exhaust and airport fueling operations;
Measurement and documentation of the exhaust and make-up air system performance at a mining operation laboratory;
Performance assessment of a fume hood at a waste water treatment plant to determine the fume hood's conformance with certification standards;
Evaluation of a boiler room ventilation system at a resort community;
Design of new welding exhaust and machine oil exhaust system components for an educational institution's machining and welding programs;
Assessment of a ventilation system to determine the adequacy of the system's performance, and the design of new dust collector exhaust system components, at an insulation manufacturing facility;
Performance assessment of the ventilation, dust collection, and exhaust system related to the adequacy of the system's formaldehyde and fiber extraction capabilities at a manufacturing facility;
Assessment of carbon dioxide (CO2) concentrations and subsequent recommendations for appropriate engineering controls at a meat packing plant; and,
Assessment of a ventilation system and the development of a conceptual design for local exhaust ventilation to address mercury vapor at a precious metals refinery.